Kosmetik von Hello Kitty
Hello Kitty ist mittlerweile mehr, als nur ein kleines Kätzchen mit süßer Schleife und lustigem Schn…
Mehr erfahren
Hello Kitty Kosmetik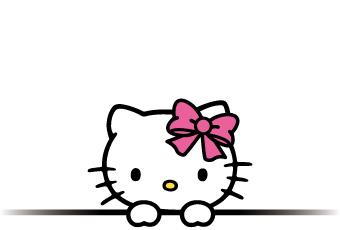 Hello Kitty ist mittlerweile mehr, als nur ein kleines Kätzchen mit süßer Schleife und lustigem Schnurrbart. Die prägnante Katze wurde bereits 1974 in Japan entwickelt, konnte sich aber erst nach der Jahrtausendwende wirklich am Markt durchsetzen. Die Katze gilt in Japan als Glücksbringer und wird seither auf unzähligen Produkten für Kinder und Erwachsene vermarktet. Auch in der Welt der Düfte und des Make-Ups ist Hello Kitty mittlerweile angekommen und vertreibt verschiedene Linien, die sich sowohl in ihrem Duft als auch ihrer Pflegewirkung voneinander unterscheiden.
Verspielte Produkte mit dem süßen Kätzchen
Während das kleine Kätzchen vor allem bei Kindern großen Anklang findet, vorwiegend natürlich durch die knalligen Farben und das süße Gesicht, sind Pflegeprodukte und Make-Up auch für Erwachsene erhältlich. Zusätzlich werden unter dem Kosmetik-Label Hello Kitty auch noch einige Randprodukte von Nemo, Barbie und Mickey/Minnie vermarktet. Die pflegenden Produkte tragen allesamt die kultigen Figuren und können hervorragend verschenkt machen. Unabhängig ihrer umfassenden Pflegewirkung sorgen sie garantiert für neidische Blicke und einen verspielten, ausgesprochen freundlichen, Blickfang im eigenen Badezimmer.
Wussten Sie schon?
Hello Kitty Parfums: Ein Kätzchen erobert die Welt
Jeder kennt die kleine Katze, die zwar keinen Mund hat, dafür aber eine große rosa Schleife auf dem Kopf und entzückende Knopfaugen. Die fiktive Gestalt ist eine Marke der japanischen Firma Sanrio. Das erste Mal tauchte Hello Kitty 1975 auf einem Portemonnaie auf, zwischen einem Goldfischglas und einer Milchflasche sitzend, über ihr prangte in rot der Schriftzug "Hello". Seitdem hat das Kätzchen die ganze Welt erobert, es gibt sogar Hello Kitty Parfums und Kosmetik. Doch was macht die kleine Katzendame so besonders?
Wissenswertes über Hello Kitty
Hello Kitty hebt ab: Seit 2005 gibt es Hello-Kitty-Jets. Diese Flugzeuge sind auf der Außenseite mit Hello Kitty Motiven bemalt. Es fing an mit einem taiwanesischen Airbus der Fluglinie EVA Air, der hauptsächlich zwischen China und Taiwan pendelte. Später wurden drei weitere Flugzeuge mit Hello Kitty Motiven dekoriert: einer war im Stil Hello Kitty – With Magic Stars verziert, einer trug das Thema Hello Kitty – Loves Apples und der Dritte flog unter dem Motto Hello Kitty – Around the world durch die Wolken. Die Stewardessen trugen passende Hello Kitty Kostüme und das Menü war passend zum Kätzchen gestaltet. 2012 und 2013 wurden noch weitere Jets zu Botschaftern der Hello Kitty Marke: Hello Kitty – Happy Music, Hello Kitty – Speed Puff und Hello Kitty Sanrio Family Hand in Hand.
Glücksbringer: Die Erfinderin der Hello Kitty Katze, Yuko Shimizu, orientierte sich bei der Entwicklung der Figur 1974 an der japanischen Stummelschwanzkatze, die alten Legenden nach Glück bringt. Vielleicht war die Zeichnerin aber auch deshalb so vernarrt in die Stummelschwanzkatze, weil die Tiere oftmals dreifarbig sind.
Eine glückliche Katzenfamilie: Offiziell ist Kitty aber in London geboren, an einem 1. November. Dort lebt sie auch heute noch mit ihrer Zwillingsschwester Mimmy und ihren Eltern Mary und George. Sie ist drei Goldäpfel schwer und fast fünf Goldäpfel hoch – und natürlich hat das kleine Kätzchen auch ein Herz aus Gold. In der Schule mag der Schleifen-Fan am liebsten Musik, Kunst und Englisch.
Kittys liebreizende Haustiere: Charmmy Kitty ist eine schneeweiße Perserkatze und neben Sugar, einem dsungarischen Zwerghamster, Hello Kittys Haustier. Vater George und Kittys Freund Daniel haben ihr die Katze 2004 zum Geburtstag geschenkt. Da niemand wusste, wann die elegante Charmmy Kitty Geburtstag hat, wurde entschieden, dass sie fortan am 31. Oktober feiert, einen Tag vor Hello Kitty.
Hello Kitty hat Spass: Das Unternehmen Sanrio betreibt in Japan zwei Vergnügungsparks, die der weißen Katze mit der rosa Schleife gewidmet sind. Außerdem gibt es in Taiwan eine Geburtsklinik, die mit Hello Kitty Motiven verziert ist.
Hello Kitty Düfte und Hello Kitty Kosmetik im Überblick
Mit der Zeit wurden neben anderen Utensilien immer mehr Kosmetikprodukte auf den Markt gebracht, die sich inzwischen nicht nur bei Kindern und Jugendlichen großer Beliebtheit erfreuen.
Star Wars Duschgel
Black Magic Eau de Parfume Spray
Hello Kitty Charm My Kitty Boutique Dusch/ Badeschaum
Charm My Kitty Boutique Kosmetiktasche
Charm My Kitty Boutique Magic Towel
Charm My Kitty Boutique 2 in 1 Duschgel und Shampoo
Charm My Kitty Boutique Eau de Toilette Spray
Charm My Kitty Boutique Schaumbadfigur
Charm My Kitty Boutique Shower Gel / Balm
Hello Kitty Double Love Lidschatten
Hello Kitty Filly Lipbalm Topper
Filly Schwimmseife
Filly 2 in 1 Duschgel + Shampoo
Filly Shower Gel
Filly Magic Towel
Hello Kitty Flowers Badeschaum
Hello Kitty Monster High Shower Gel & Shampoo
Monster High Badeschaum
Monster High Kulturbeutel
Monster High Körperspray
Monster High Magic Towel
Hello Kitty Peacock Eau de Toilette Spray
Peacock Kulturbeutel
Peacock Schaumbadfigur
Hello Kitty Pink Love Waschlappen und Magic Towel
Pink Love Eau de Toilette Spray
Hello Kitty Pretty Peony Magic Towel
Pretty Peony Eau de Toilette Spray
Pretty Peony Kulturbeutel
Hello Kitty Scribble Kulturbeutel
Scribble Body Lotion
Scribble Girly Set
Hello Kitty Secret Love Shower Gel
Hello Kitty Make-up
Hello Kitty Lippen Make-up Set (Zum Grundpreis von 8,95 Euro zu erwerben oder auch in größeren Versionen.)
Augen Augenbrauenstift
Augen Lidschatten
Lippen Lipgloss
Nägel Nagellack
Weitere Produkte von Hello Kitty
In den ersten Jahren nach ihrer Gründung wurden Hello Kitty Artikel ausschließlich für Kinder produziert. Doch das Kätzchen wurde bald auch von Erwachsenen so sehr geliebt, dass es heute Hello Kitty Motive auf fast allen Gegenständen gibt. Ein paar Beispiele:
Puppen
Süßigkeiten
Kleidung
Schreibwaren
Staubsauger
Toaster
Computerzubehör
Autos
Handys
Kreditkarten
Gitarren
Schmuck und so weiter. Des Weiteren gibt es inzwischen mehrere Hello Kitty Fernsehserien, sowie Computerund Konsolenspiele.