Düfte von Manish Arora
Manish Arora ist ein aus Neu Delhi stammender Modedesigner, der auch der "indische John Galliano" ge…
Mehr erfahren!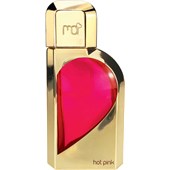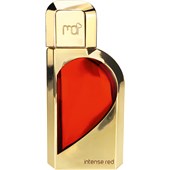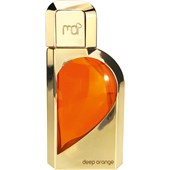 Manish Arora Düfte
Manish Arora ist ein aus Neu Delhi stammender Modedesigner, der auch der "indische John Galliano" genannt wird. 1997 brachte er seine erste Modekollektion auf den Markt, die so ungewöhnlich war, dass große Marken auf Arora aufmerksam wurden. So kooperierte er 2001 mit Reebok und kreierte eine Sportlinie, arbeitete für das Haut Maria Luisa in Paris und war als Creative Director für Paco Rabanne tätig.
2018 brachte Manish Arora seine erste Parfumlinie namens Ready To Love auf den Markt, die drei außergewöhnliche Düfte für Damen umfasst: Hot Pink, Deep Orange und Intense Red.

Luxuriöse Düfte für Frauen


Die Ready To Love Düfte von Manish Arora bezaubern nicht nur durch ihre berauschenden Duftrezepturen, sondern auch durch ihre außergewöhnlichen Flakons: Die Flaschen haben die Form eines halben Herzen, sodass sie nebeneinander gestellt ein ganzes Herz ergeben.
Ready To Love Intense Red ist ein lieblicher Duft, der auf orientalischem Patchouli basiert. Dieses wird mit verschiedenen süßen Noten, verlockenden schwarzen Johannisbeeren und edler Bourbonvanille kombiniert, sodass ein bezaubernd femininer Duft entsteht.
Manish Arora Deep Orange ist ein würziger Duft: Hier trifft warmes Sandelholz auf exotischen Jasmin, die dann durch Ingwer und Kardamom Schärfe und Temperament erhalten.
Auch Hot Pink ist ein lieblich anmutendes Parfum, das in Zusammenarbeit mit der Parfumeurin Daphne Bugey entwickelt wurde. Es hat eine elegante Basis aus weißem Moschus und beruhigendem Zedernholz, die in der Herznote mit süßen Maronen und saftigen Erdbeeren verschmelzen. Hinzu kommen edle Rosen und Moschus sowie eine Mandarinorangen-Nuance, die für Erfrischung sorgt.